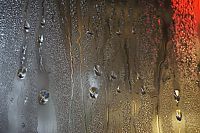 Miksang Contemplative Photography
Miksang club will meet every third Saturday of the month from 10 am to 12 pm followed by lunch for those who wish to join us. For location details please email Dorothy Dimambro at [email protected]
Miksang means "Good Eye" in Tibetan. We all have a good eye. It is part of our human makeup. We have the ability to see the world in a pure way. One that is free of preconceptions. This school of contemplative photography brings together both the art of photography, and the discipline of meditation as taught by meditation master and scholar Chogyam Trungpa.
Meditation refers to the state of being awake. The realization of unselfconscious awareness allows us to connect with the full realization of our being. Meditation is also a practice of synchronizing mind and body which enables us to cultivate that state of being.
In contemplative photography, we work with the synchronization of eye and mind. When we are able to see with our good eye, that is when our eye and mind are in the same place, the world is always fresh because everything we see is as if for the first time. Seeing in this way makes us joyful and happy to be alive.
We meet the third Saturday of the month, and the time varies monthly depending on location. Please come and join us, no experience necessary. If you have any questions, please feel free to contact us!